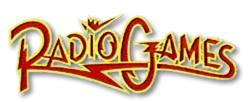 Cecil Heftel was one of the original godfathers of Top 40 Radio when he introduced that format on KIMN – Denver in 1957. Certainly one of the most inventive ring masters, "Cec" rode "KIM" to the top of the ratings, even with three other full time competitors, KTLN, KOSI and KMYR chasing after him. His move to Hawaii repeated his Denver success many times over as KGMB became the flagship of what was an impressive group of broadcast stations including FM and television in Honolulu. In 1976 Cecil Heftel was elected and served in the United States congress for five terms, an experience he told me was one of the more unpleasant experiences in his life.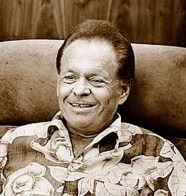 One morning in early 1974, while sitting in the office wing of my Northridge, California home, I received a phone call from the man who would become a client of my John Rook & Associates consulting firm. "Mr. Rook, hold on for Mr. Heftel," said his secretary as I leaned back in my office chair awaiting his voice. For months the trade journals had reported Cecil Heftel's return to the mainland with his purchase of WHYI-fm, called Y-100 in Fort Lauderdale and an AM/FM combo in Pittsburgh, Pennsylvania he would rename 13-Q and WSHH-fm.
A dozen or more years had passed since I witnessed first hand how KIMN had gobbled up the Rocky Mountain west. My career had changed from being a disc jockey to being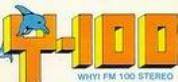 named Program Director of the Year in1969 and now a radio consultant with a dozen or more clients nationally. That first conversation was short and sweet. Following a brief greeting Heftel asked, "John when can I see you here in Honolulu"? Taking a moment to look over my schedule I replied, "What's next week look like for you?" "Tomorrow looks best for me," was his reply as he asked me to hold on for his secretary to coordinate my travel to Honolulu.
A day later I was sitting in front of Cecil Heftel in his office as he explained he had checked me out and "find you to be squeaky clean" and wanted me to consult his mainland stations, starting first in Florida. Asking if I knew Y-00's program director Buzz Bennett who he said had been given a million dollars to lure listeners with little success. Of course I knew Buzzy who had carved out some fame for programming KCBQ in San Diego. "My man there, Dick Casper, will be calling you to invite your participation, he just doesn't know it yet" said Heftel, "when he calls make him think it's his idea, you and I haven't talked," he added. "Be my eyes and ears, spend a few days analyzing the situation there and we'll talk then," was his final words before sending me back home to California awaiting a telephone call from Casper in Florida.
Upon my return home, the industry was abuzz with Buzz Bennett rumors who had been removed from his responsibility at Y-100. Within a day or two Dick Casper called to introduce himself and asking of my availability. A day later I was traveling east to meet with Casper in Ft. Lauderdale. Upon my arrival in Florida I was unimpressed with the sound of Y-100 and could understand why the stations competitor, WMYQ-fm, programmed by a former boss of mine, George Wilson, was way ahead in the ratings and told Dick Casper of my findings. He immediately ignored my thoughts and began a rambling explanation of his views that did little but confirm what Buzz Bennett had presented and failed with. Within a few days Heftel called from Honolulu for my report that included a removal of Dick Casper from his position. His employment would last for just a days before Cecil Heftel arrived on the mainland to take a firmer hand in running his radio stations. He insisted I take over the day to day programming responsibility of Y-100, something I told him I could not do while consulting a dozen or more stations nationally. "Alright then, find a program director for Y-100" he said, "and if he doesn't do the job, then both of you will be gone".
Sebastian Stone, program director of KFRC in San Francisco, was a good friend that I trusted for his programming savvy. His station consulted by Bill Drake, had bolted to the top of the radio ratings in the Bay City. Sebastian had high praise for a young programmer out of Mississippi named Bill Tanner, who I contacted and arrange for him to meet me in Fort Lauderdale. Tanner was exactly what I was looking for, someone who had the same excitement I did for programming. I named in program director of Y-100 after just a short conversation. One day later another future programming wizzard, Lee Abrams applied for the job. I returned to my home in southern California and in returning to Florida a month later was delighted with the improvement of Y-100's programming. Within a few months the ratings doubled, making it south Florida's favorite radio station. I seldom went into the station, that was Tanner domain. I just laid on the beach and burst with pride from his talents.
As a consultant, I spent very little time inside any of my client's radio stations. Never all that comfortable being on stage myself, I always made sure the program director was in the driver's seat, I was simply a director working off camera. The Florida experience brought great enjoyment. Tanner caught on fast to any views I had, so it was me giving direction while enjoying the Florida beaches. Within a few days "Y-100 was south Florida," in every conceivable way. You could just feel it each time you tuned in, no station in the market came close to the localizing and "predictable unpredictability" of Bill Tanners talents. His stage was Y-100 and the show never stopped.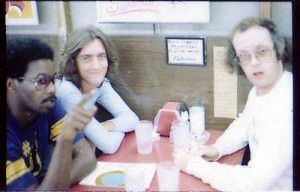 Surrounded by on air talents, Robert W. Walker, Quincy McCoy, Jo Jo Kincaid, Don Cox, Banana Joe, Larry McKay and others with catchy hip names such as Earl the Pearl and Mark in the Dark, Bill Tanner's Y-100 was to the east as Bill Drake's KHJ was to the west. Attempts to copy were heard all over the nation, but with only one southern California and one south Florida, the programming on KHJ & Y-100 fit like a glove on the two markets they served. Heftel paid top dollar to this programming staff and on-air talent. "It all starts with those who create it" he said, "they drive the new Cadillac's, the sales people drive the Fords".
Early in his career John Em covered the news on Y-100. In the years since, his distinctive voice informed the listeners of KGO-San Francisco and KOA-Denver. Many of those who contributed to Y-100's success went on to leave their own imprint as programmers. One, Eric Rhoads, moved into the print media with several publications to his credit, including RadioInk.com.
Joe Montione was at KTLK, my Denver client. After moving him to Y-100, Heftel came to Florida and in listening to Joe he agreed with my selection but said he needed a new name. I thought no more about it until a week later while watching Walter Cronkite with the CBS evening new on television, my door bell rang. Upon opening it was a young man with a monkey on his arm asking if I was John Rook. Upon confirming I was he, the delivery boy pushed the monkey into my arms and said, "he's all yours" and turned to walk away. Once inside the monkey jumped up on top of the television and began to relieve himself on the carpet in front of him. I grabbed him and shoved him in the bathroom and closing the door thought this was some kind of prank my old friend George Wilson at WMYQ was playing on me. That night while sound asleep at 2am I was awakened by the telephone ringing only to hear the voice of Cecil Heftel calling from Hawaii. "Did is arrive Johnny" he asked. In inquiring what he was referring to he said, "the monkey, let's rename your Joe what's his name, Banana Joe and with every appearance he makes he has that monkey with him." Adding I should find a used VW and have it made into a "Banana car" for Banana Joe to drive to each appearance. Needless to say I followed his directions with Banana Joe carrying that name on to WFIL in Philadelphia and KHJ in Los Angeles.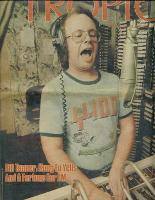 Today, Bill Tanner continues to leave his mark as one of the nations top radio programmers. He's the cream of the crop. One of the best there is to my way of thinking.